It's easy to procrastinate on decisions in life that feel major. Joint surgery certainly falls into that category.
Many people who put off joint care do it because they worry that the care itself will disrupt their lives. The truth is, your joint issues likely have already disrupted basic daily activities like running errands, stairs, sitting for the length of a movie and even your sleep. These disturbances get in the way living the way you want to.
So when your pain gets to the point where you feel you need to address the issue, you should know that the staff at Welia Health are here to talk through your options. And yes, you have options.
Reach out with any questions you may have.
Because Welia Health has offered leading joint care for decades—with an expert team, cutting-edge diagnostics, robot-aided surgery, and comprehensive rehab—we have a wealth of knowledge around hip and knee care. With our extensive experience, we've seen it all, and can answer any questions you may have.
Our hope is that you know what to expect and have clarity around your individual needs. We want you to have a clear forward-view for your own particular situation, not what you might have heard from a friend or neighbor. Today's care is increasingly personalized for much better outcomes.
Different options for every person.
Long gone are the days of a single course of action for those dealing with joint pain. At Welia Health, we explore your personal experience with your joints and pair that with detailed imaging and analysis to come up with nuanced care that's tailored to you—in consultation with you.
Because, just as every joint is different, so is every life and lifestyle. Those running to the grocery store have different needs than those skiing the Vasaloppet. Our aim is to provide great care for every situation, with a continuum that can range from physical therapy and exercise to medication and surgery.
Does dealing with my joints mean a lifestyle change?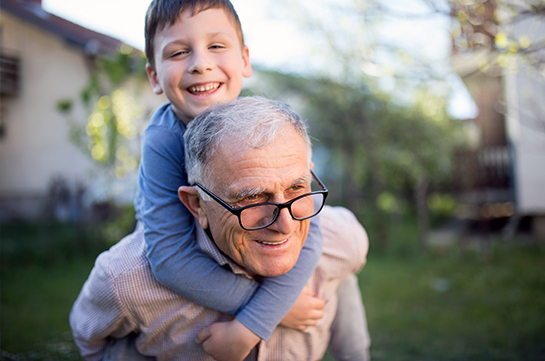 Let's be honest: the fact that you're reading this means you're already dealing with a lifestyle change thanks to a wonky joint. It may have slowed you down. It might have made things you love—like gardening or playing with grandkids—more difficult. Your joint is likely actively changing your life.
Surgery can offer a fix in some cases. But there may be other things you can do as well to stay on your feet. (And yes, it could mean changing the patterns of how you live your life.)
If the path to a working joint—a joint that gets you back to the things you love—is a lifestyle change, you can be the judge if it's worth it. It might simply mean caring for yourself in new, healthy, and loving ways as you age. We could all use a walk. Most of us could lose a few pounds. And regular visits to Welia Center or Hinckley Finlayson Fitness Center for a fitness class or a health screening wouldn't hurt either.
Need a guide on that quest? We can walk alongside you as you explore how to keep your joints well functioning for the things you want to do.
You can also be your own best friend.
It's easy, as healthcare providers, to offer a lot of well-meaning suggestions in posts like this one. Caring is our job, after all, but we can see how a constant drumbeat of advice might get tiring.
So consider this. At one time or another, you've probably said to a friend, "Maybe you should get that looked at." As much as we give this kind of advice to others, we don't often care for ourselves in the same way.
But if we're struggling to get out of the car, or need an extra minute getting dressed, we should find the same words for ourselves. Pause and say, "Maybe I should get that looked at." Joint care and therapy is so advanced today that we can quickly regain the parts of life that we forgot were easy.
Advocate for yourself. Advocate for the things you still want to do, the trips you want to take, and the dancing you want to do at the next wedding. Advocate for the freedom to be in the moment to walk down the coffee shop or to take out the boat, rather than thinking about the discomfort it might cause.
Advocate for living life well. And let's talk about how to get there.
---
Orthopedics at Welia Health
Call us at 320.679.1313 and let's start the conversation.