Prehabilitation makes hip rehabilitation easier.
Hip or knee replacement surgery on the horizon? What you do today can help you get back on your feet faster after surgery.
It's called prehabilitation—or, as it's commonly called, prehab—the idea that the prep work we do before surgery makes a big difference on how we bounce back. The right prehab can make post-operation rehab shorter, smoother and less painful.
The best part about prehab is it's easy to add it into your daily life. Just a few minutes each day can make a big difference.
How do you begin? If you haven't already, consult with your primary care provider about your joint issues. Or, if you're on the schedule for surgery, talk to Welia Health physical therapists for the best advice.
Simple prehab for faster rehab.
Prehab includes a few things that can help make post-joint-replacement rehab easier. Good prehab routines suggest you:
Move. Try to stay as active as possible while keeping painful symptoms at a manageable level. Constant and frequent movement—as you're able—is the easiest shift you can make for smoother recovery. Simple things like walking everyday (even through winter at Welia Center's indoor track) or choosing a parking spot from where you shop are simple steps that add up and get your body ready for change.
Do brief, daily exercises. If you can strengthen key muscles, improve flexibility and extend your range of motion, it tends to dramatically improve your recovery from surgery. Our Welia Health physical therapists will give you specific prehab stretches and movements to make rehab easier. Each plan is specifically built for you based on your particular needs and symptoms.
Eat well. It's no surprise that weight stresses joints. In fact, when we lose a single pound of weight, we take 4-5 pounds of pressure off our joints. Small changes like switching a portion of mealtime carbs for vegetables or fruit are things you can do right now, or consider engaging a Welia Health dietitians who will customize a plan just for you. Losing any excess weight means your muscles have less work to do as you recover after surgery.
Improve balance. Good balance goes a long way toward a healthy, active life. When you talk to our physical therapists, they will also help you with exercises for balance, which is important during rehab and beyond.
Hydrate. Healthy cells, muscles and organs start with hydration—and hydrated cells heal faster, which can reduce scar tissue. As an extra bonus, hydration will also reduce your muscle soreness, help maintain body temperature and improve digestion. Download our Guide to Healthy Hydration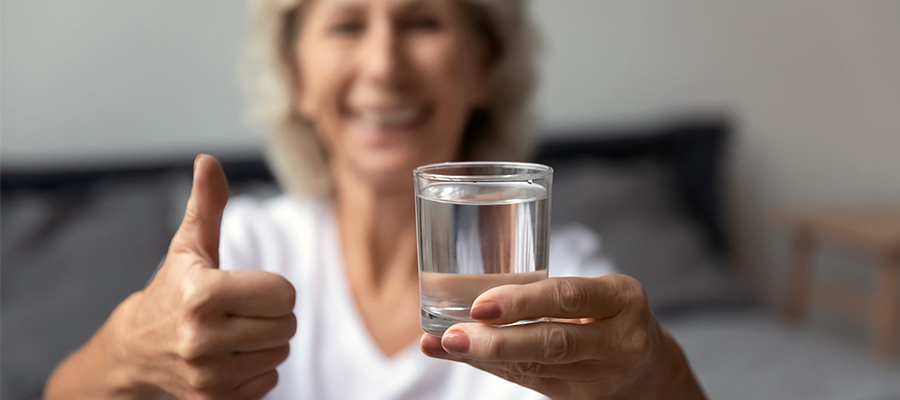 The best benefit of prehabilitation is it reduces stiffness and pain, and sets the stage for a faster recovery. Not to mention, a healthy and active prehab path will help you feel better mentally. So, as you consider knee and hip replacement surgery, adding prehab into your routine can improve recovery, but also sweeten life today.
---
Additional Resources
Considering joint surgery? Here is how to know when is the right time >
---