When you think of joint surgery, the first person that comes to mind is probably— and appropriately—the surgeon. But from appointment scheduling to physical therapy, joint replacement is a team effort. Learn more about Welia Health's orthopedic staff and the commitment and innovation that sets them apart.
Starting off on the right foot
Weeks or months before before your planned surgery, you'll meet at least four important members of our orthopedic team: the surgeon, the radiology technician, the physical therapist and the pre-operation (or pre-op) nurse. Most people are familiar with the role of the surgeon—in the pre-op phase, they take the lead on orthopedic procedures and customize the prospective surgery to the individual patient. When you go in for a screening, the radiology technician will take X-rays of the joints in question; the surgeon will then use these X-rays to plan your surgery down to the last detail. In preparation for your recovery, the physical therapist will take you through the exercises you'll use to get back on your feet. And throughout the entire process, your pre-op nurse will help you mentally and physically prepare for surgery.
Like clockwork
"It's a well-oiled machine," says Jillian Smith, the Surgical Services Nurse Manager, "There are so many moving parts, and we all have to work together to make sure it works smoothly." The team at Welia Health is known for its longevity—many of the members of the orthopedics team have been working there for more than eight years. "Seeing them work together, they almost don't have to talk," says Smith, "They seem to know what each other are thinking."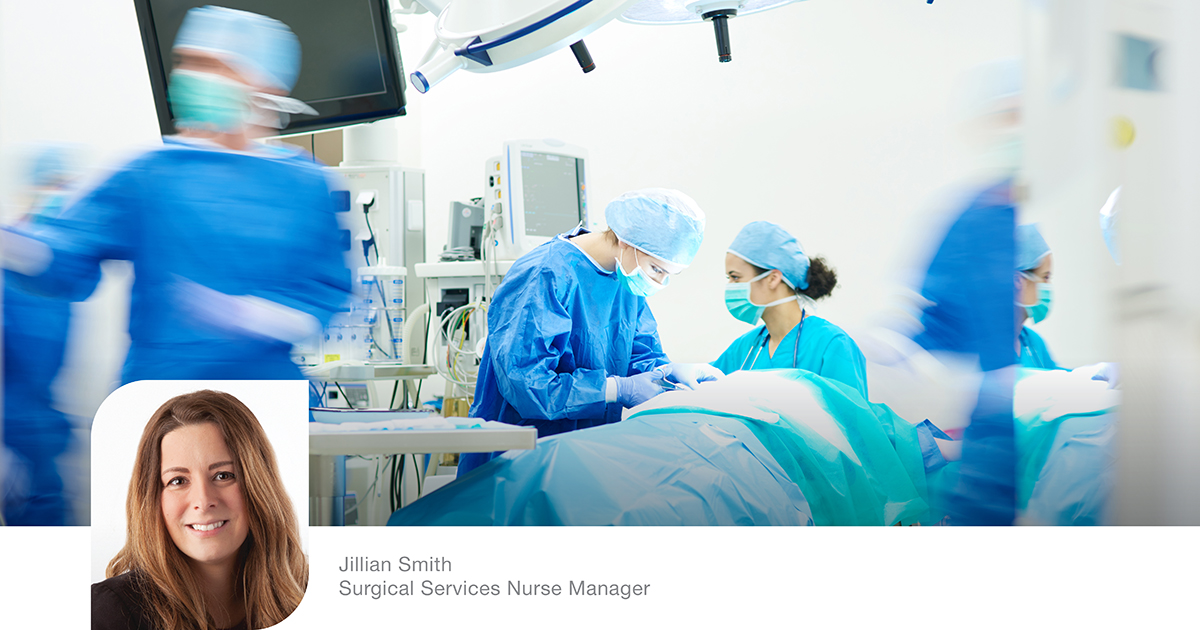 On the day of your surgery, the five-person orthopedic team will take over your care. In the operating room, the surgeon will oversee the team to ensure that everything runs smoothly while performing the bulk of the operation. They are assisted by their physician's assistant (or PA), who functions as the surgeon's second brain and third and fourth arms throughout the procedure. The surgical technologist is in charge of the setup of each surgery, including hundreds of instruments and every step of the process. While the surgeon and PA work, the technician is one step ahead, ready to provide any equipment or assistance that might be needed. The nurse anesthetist focuses on making you as comfortable as possible for your surgery, and monitors your heart and lungs to ensure a safe procedure. Finally, the circulating registered nurse (or RN) provides a link between the surgical team and the staff outside of the operating room.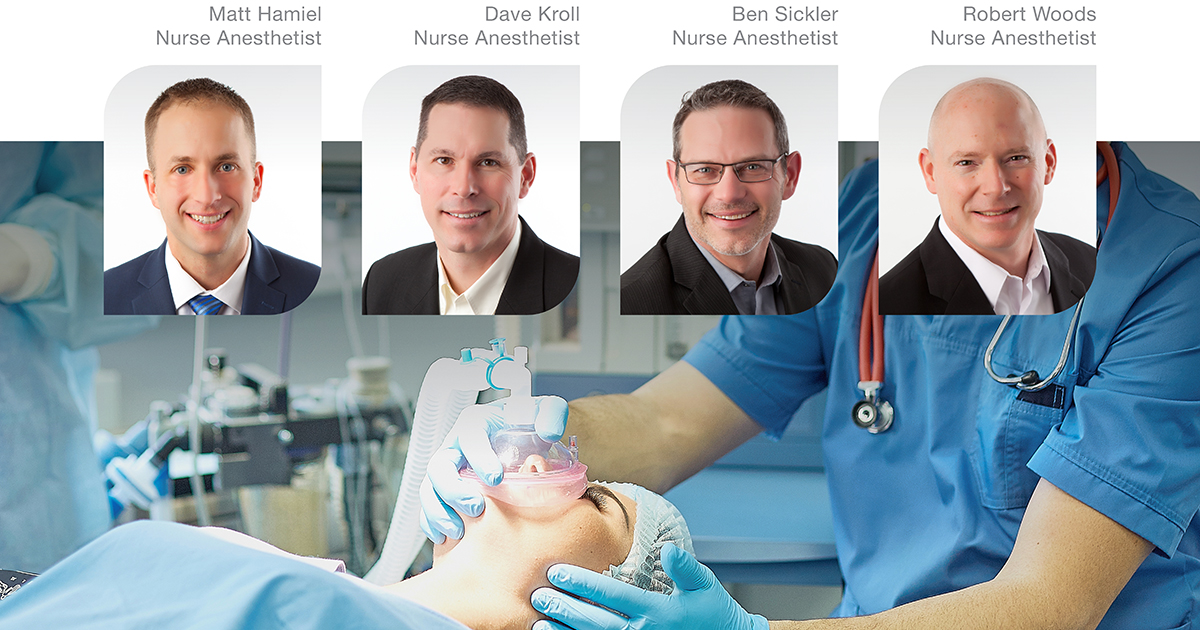 After the surgery, there's one more person to meet: your recovery nurse. They will care for you after surgery and monitor your heart and lungs as you wake up as well as help with managing your pain. You'll also meet back up with your physical therapist, who will begin to go through the exercises the two of you discussed prior to surgery.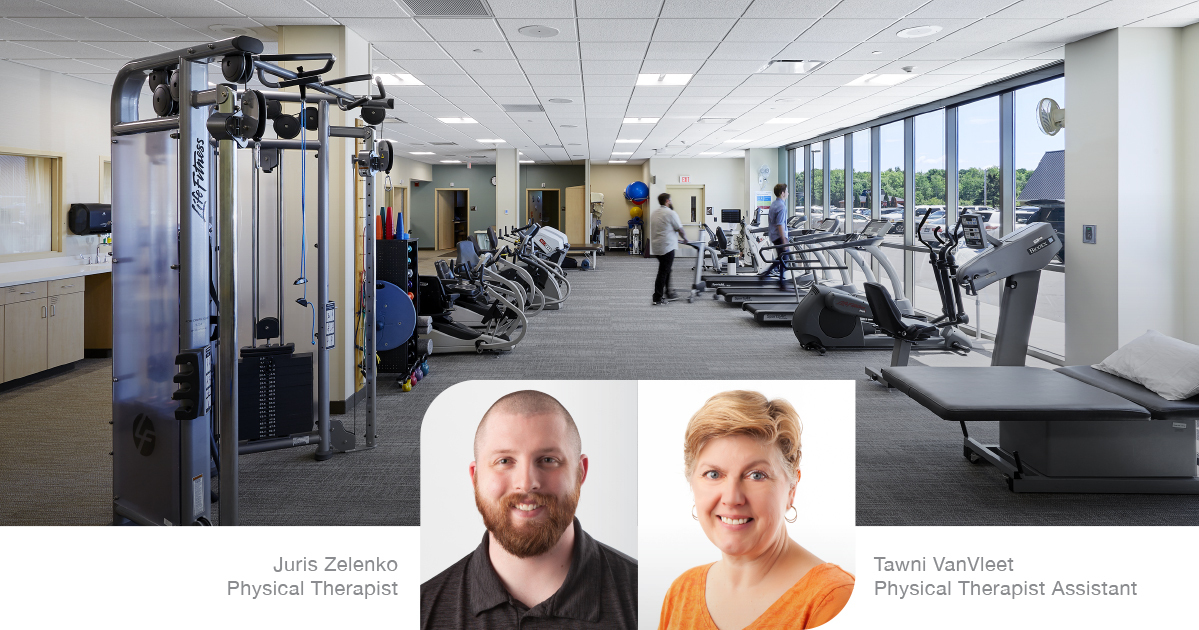 Cross-trained to lead the field
Part of providing excellent care is understanding the entirety of the complex surgical process—not just one's own role. All surgery nurses at Welia Health are trained to work in pre-op, recovery and the operating room. Not only does this mean that every nurse is equipped to take on unexpected situations, but it provides a comprehensive perspective on the process. "It gives you better understanding and better collaboration when you understand every single piece of the patient's surgical experience," says Smith. "That is something I have never seen at any other facility I've worked at."
It goes without saying that each member of the orthopedic team excels at what they do. But as successful as they are as a team, they are also committed to continuing improvement, growth and technological adaptation. Welia Health requires that all of their surgical technologists take continuing education courses to keep up their certifications, ensuring that they use the most recent guidelines and recommendations for their role. And Welia Health is proud to be the first regional healthcare provider to add a Stryker Mako, an assistive robotic arm that integrates scanning technology and 3D mapping with joint replacement surgery.
A true community hospital
The orthopedic team at Welia Health provides excellent care through training, technology and expertise. But at the end of the day, the thing that truly sets them apart is their engagement with and commitment to the local communities.
"We have the support from senior leadership to offer cutting-edge technology in a rural facility, which I think is absolutely incredible," says Smith. "What patients once had to drive a significant distance to receive, they can now receive in their backyards." Many of the people who work at Welia Health were born and raised in the area. The staff exemplifies the Minnesota community spirit, whether that means checking in with a friend as they make an appointment or serving soup at the yearly Vasaloppet ski race.
Welia Health's approach to orthopedic surgery is characterized by leading-edge care performed with the latest equipment and provided by the best-trained team—who also happen to be your friends and neighbors. The result is central to Welia Health's mission: positive outcomes that empower people to live life well. Says Smith, "We have something really special here."
Questions about hip or knee replacement? Talk with your primary care provider about joint replacement surgery. They can provide a referral to see orthopedic surgeons Dr. Chad Holien or Dr. John Kampa at Welia Health. Call 320.679.1313 to schedule.
---