According to the American Diabetes Association, one in every ten people in the U.S. has diabetes. Millions remain undiagnosed, and an even greater number are considered prediabetic and at risk of progressing toward type 2 diabetes.
What is diabetes?
While there are different forms of diabetes, 90-95% of cases in adults are type 2 diabetes. Diabetes is a disease that occurs when blood glucose, also called blood sugar, is too high. Blood glucose is the body's primary source of energy and comes from the foods we eat.
A hormone called insulin is responsible for delivering glucose to our cells for energy and regulating the level of glucose in the blood. When the body doesn't make enough insulin or doesn't use it well, glucose doesn't reach our cells and ends up staying in our blood. Over time, having too much glucose in the blood can cause health problems, including heart or kidney disease, nerve damage, eye damage, or even blindness.
Although diabetes has no cure, you can take steps to manage your diabetes and stay healthy. The first step is to understand your risk.
Know your risk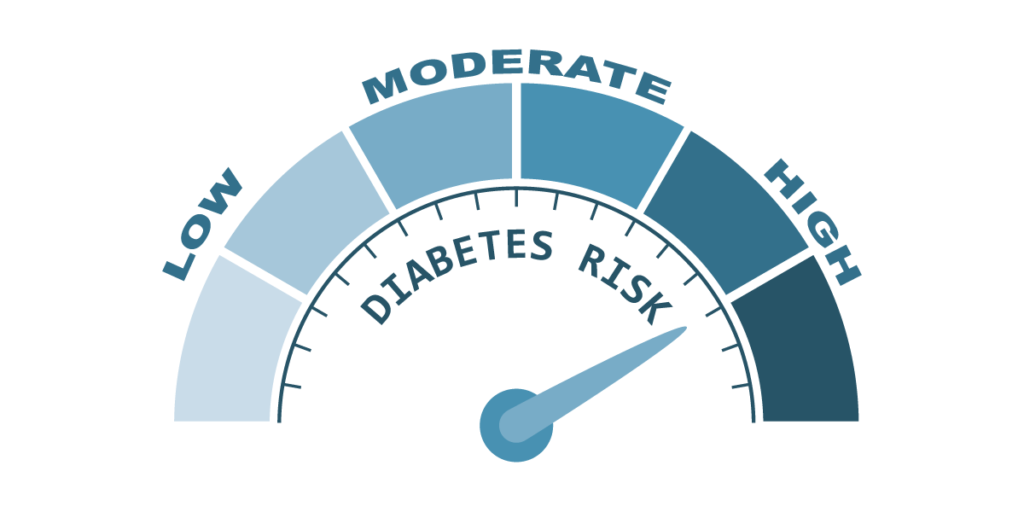 While a number of factors can increase your risk for type 2 diabetes, if you are 45 or older, have a history of diabetes, or are overweight or obese, your risk may be higher. To better understand your risk, take this 60-Second Type 2 Diabetes Risk Test developed by the American Diabetes Association.
Healthy choices to reduce your risk
The good news is that if you are at risk for diabetes, there are steps you can take that can make a real difference.
Manage your blood pressure and cholesterol
Quit smoking
Plan healthy meals
Increasing physical activity
Lose weight if you are overweight
Get the support you need
These changes are not always easy to make. Welia Health offers a Diabetes Support Group for people with diabetes and their families. In addition, our diabetes education team works one-on-one with individuals to help them learn the ins and outs of managing diabetes and reducing the risk of complications. For individuals diagnosed with prediabetes, Welia Health offers a Prediabetes Education Class that covers everything you need to know about living healthy with prediabetes symptoms and reducing the risks for type 2 diabetes.
Congratulations to Carly Gahler, RN, BSN, one of our diabetes educators, on achieving Certified Diabetes Care and Education Specialist (CDCES) status. Highly trained and certified diabetes educators like Carly are experts in diabetes and play an integral role in creating individualized care plans for people with diabetes that consider lifestyle, goals, beliefs, culture, and needs.
To learn more or to schedule an appointment, please call the Mora Clinic at 320.679.1313, Hinckley Clinic at 320.384.6189, or Pine City Clinic at 320.629.7505.