Catching up with the Palmblade family
Time flies when you're raising three kids born within two years. Five years ago (already) Becci Palmblade was delivering Archie and Gus, her full-term identical twin boys with Dr. Ingrid Kaijage. Becci was delighted she was able to deliver just 20 minutes from home with a medical crew she knew and loved. At the time, Becci was an LPN at FirstLight Health System, now Welia Health. Her family continues to doctor Welia Health for all the bumps, bonks, prescriptions and general check-ins along the way.
Shortly after her boys arrived to join their big sister, Beatrice, Becci and her crew were featured in one of our early newsletters. In the article, she was quoted as saying, "Life is busy — and will get even busier — and time is valuable."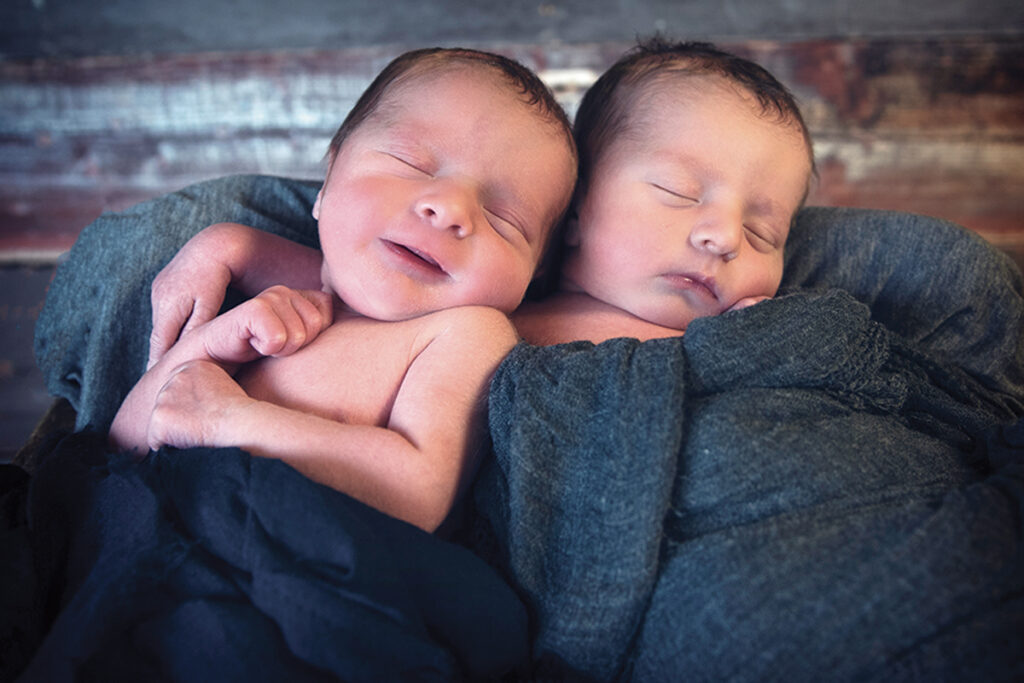 Enjoying (almost) every moment
The Palmblade family's goal is to be "Genuinely Happy." Becci and her family laugh easily and enjoy being together. She said, "Being happy takes work, but we are willing to put the work in because it's worth it. Being cognizant of your mental health and giving yourself permission to take care of yourself is key. It's not easy, but it's key."
Becci shared that Archie and Gus get along well: they're good buds and look out for each other. Meanwhile, Beatrice tries to tame her wild little brothers. She loves them a lot and hugs them often.
"My boys are feral," Becci joked. "It is pretty hard to go into public with three little kids who have been largely home for the past 18 months. There's a huge learning curve for children these days with respect to socioemotional development. But we'll get there!"
Archie and Gus are learning the love of hockey, burning their energy at the rink with their mom as the assistant coach for their Mite team. Also a member of the Pine City School Board, Becci comments how it is "very stressful, yet rewarding." In reflecting on the tenor of the public office, she said she thinks we collectively have lost what's really important.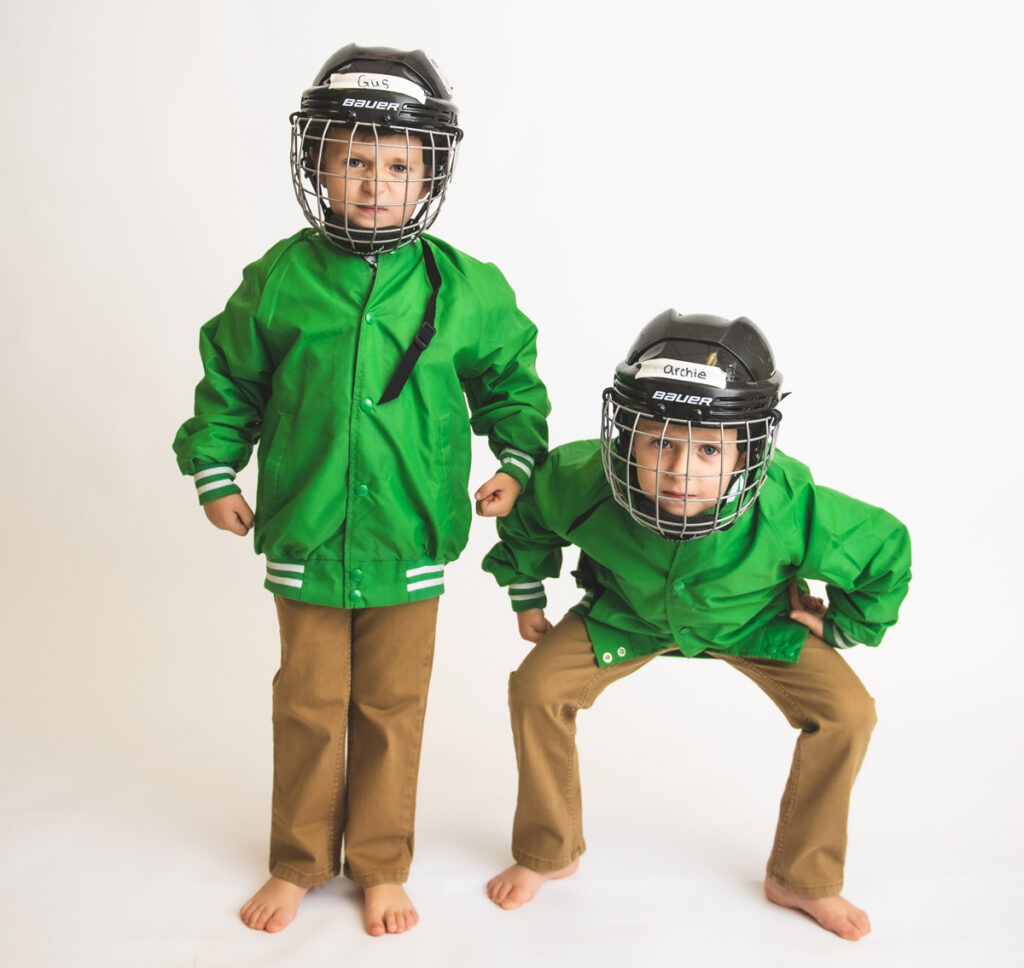 "Life goes fast," said Becci. "It's cliche but true. We all would be well-served to stop and take a step back, put the screens and distractions down and be present and funny with our little people. Children learn by example, and they don't stay little for very long."
Palmblade family adventures
Becci and her husband, Joe, love to travel with their kids — by minivan, cross country. In the past five years, the kids have been to 14 states. They drove to Alabama when Archie and Gus were three, and last summer they drove to Yellowstone on an "epic road trip."
The kids loved Bear Country and the wild horses in Theodore Roosevelt National Park. Tenting, however, another story, one night their tent collapsed in 70-mile winds early on, terrifying the family. They slept in the van the rest of the night — and cabins the rest of the trip. The road trip provided great fodder for good memories and inside jokes.
Although the Palmades love their traveling adventures, they're also happy to spend time at the lake with Becci's parents and camp with friends, build forts inside and play slapjack. Beatrice loves to dance, sing and play with her cousins and is loving school the year. Archie and Gus are rocking preschool, learning their letters and getting ready for kindergarten this fall.
Noble career paths
In all her spare time, Becci went back to school to become a registered nurse, graduating in May of 2020 with her RN and starting in July at Radias Health, a mental health facility.
"My job is exactly where I need to be right now, it's just a lot," said Becci. "With all of the anxieties of the world right now, it's important to constantly ground yourself with what matters most to you. Keeping yourself happy should be your main priority. The trickle-down effect is real."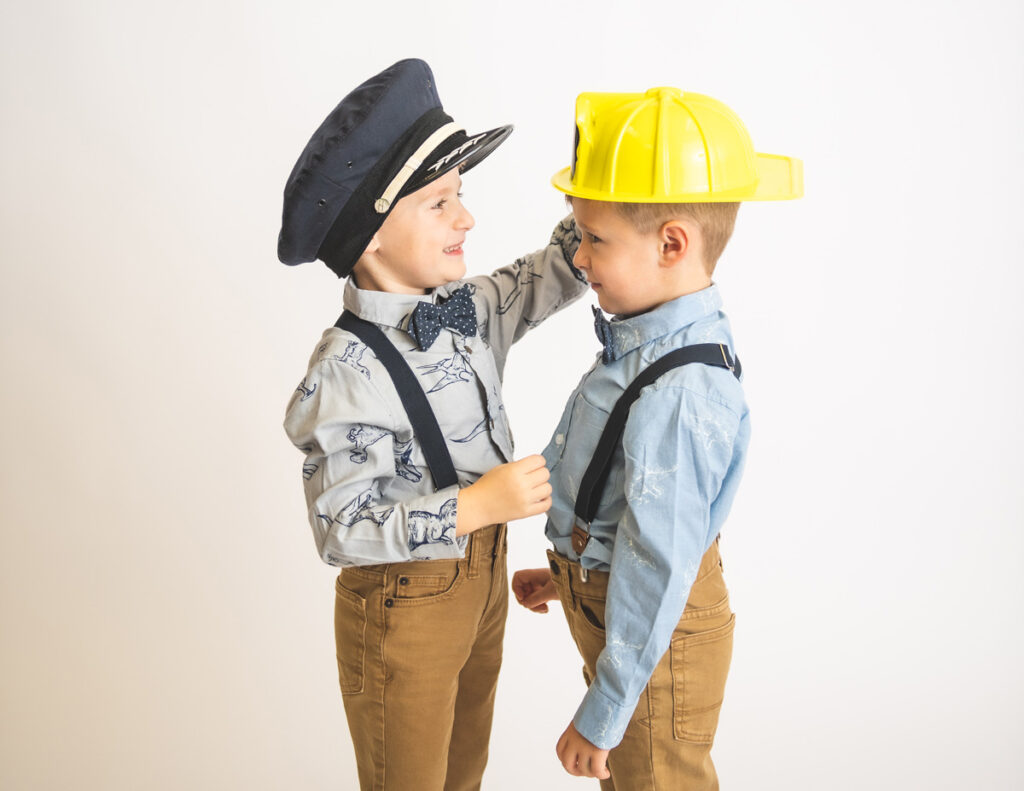 With her ready laugh and good nature, Becci has her priorities straight. The connection between serving others and personal happiness is abundant in the Palmblade household. Like their mom, Archie and Gus are planning to pursue jobs in fields that serve the community. Archie wants to be a "firemint" so he "can save cats on a ladder when they're stuck in trees," and Gus wants to be "a policeman to help people."
But for now, they're all off to hockey practice.
---