If you have a tickle in your throat, are you sure that it's just a cold? Could it be the first sign of the flu, or even COVID-19? Use the symptom checker below to see what that sneeze might be telling you.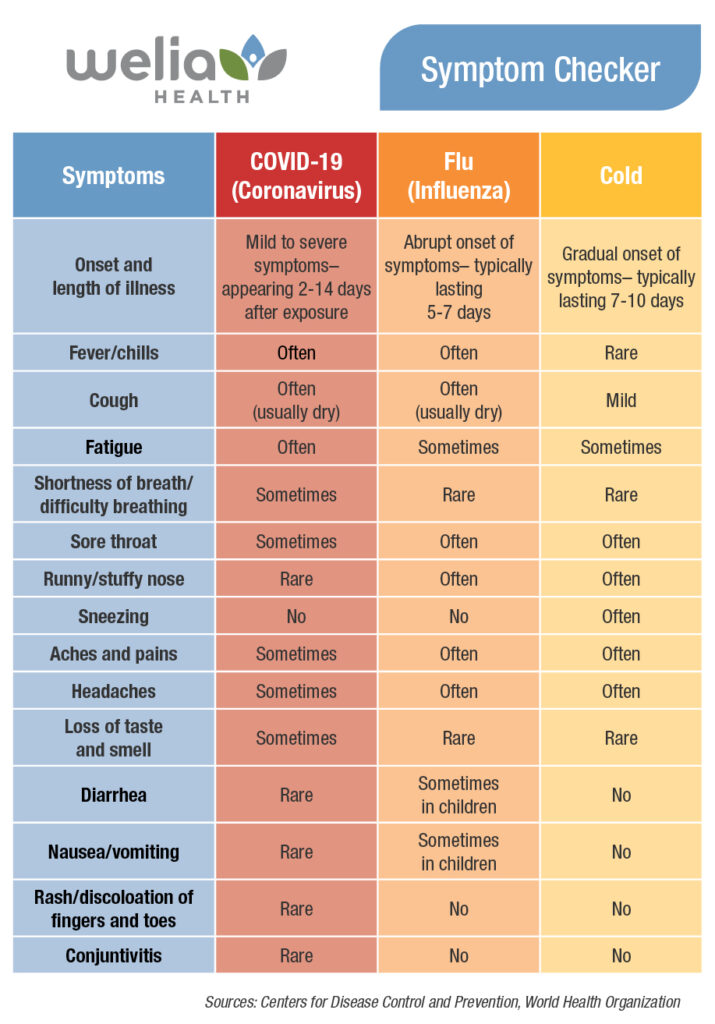 If you have symptoms that concern you, please call your healthcare provider. If you have symptoms that may be COVID-19, or if you have been exposed to someone with a positive COVID-19 test, we strongly encourage you to get tested.
Read more about navigating exposure to COVID-19 and symptoms.
If you are experiencing a medical emergency, dial 9-1-1 or go to your nearest emergency department.
Minnesota Helpline: 651-297-1304 or 800.657.3504
Centers for Disease Control and Prevention Hotline: 800-CDC-INFO (800-232-4635)
---