We asked our Welia Health staff to tell us their favorite outdoor things to do in the summer. Below you'll find some of our recommendations for family-friendly events and places to explore. Pick what looks interesting to you, then get outside and have some fun!
Kanabec County area
Mora Area Farmers Market
8am – 1pm Saturdays | May – October
Mora United Methodist Parking Lot
Music in the Park Summer Concerts
6:30 – 8pm | Thursdays beginning in June
ci.mora.mn.us
Mora Summer Rec
Sponsored by MAYRA (Mora Area Youth Recreation Association)
mayrasports.com
Pine County area
Pine City Farmer's Market
11am – 1pm | Fridays and Saturdays from June 9 – August 25
Come see us June 9, June 23, July 7, July 21, August 11 and August 25 for health info, fun activities and ideas!
facebook.com/PineCityFarmersMarket/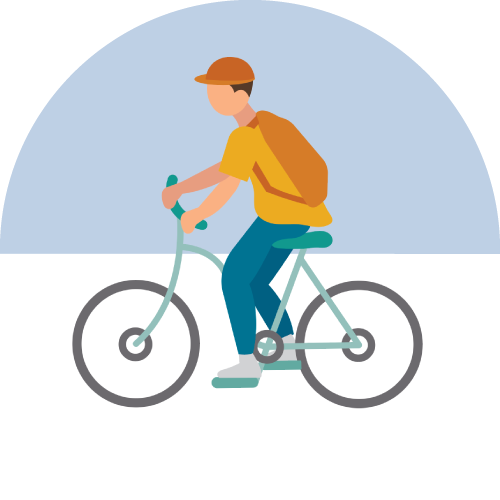 MORE things to do in Pine County and beyond
Sweet Summer Sounds
6:30 – 8pm in June, July and August (see Facebook for schedule)
Hinckley Westside Park
tinyurl.com/msfkbje3
National Night Out
August 1 for all areas
Share your ideas with us!
Know of more fun things to do outside?
Send an email to info@WeliaHealth.org, and we'll update our listing all summer long!
Don't forget to hydrate!
While you're out and about this summer, don't forget to hydrate!
How much water do we need?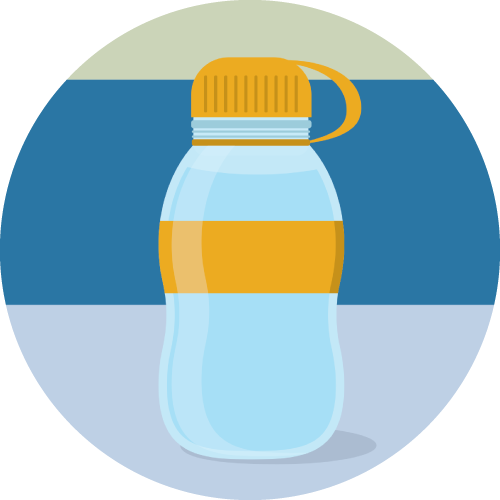 The National Academies of Science, Engineering and Medicine recommends that an adequate daily fluid intake is about 15.5 cups (125 oz) for men and about 11.5 cups (91 oz) for women.
However, not all of our daily fluids need to be met with water alone. Water, other beverages, and the water in the foods we eat can help us meet the daily fluid recommendation.
Fluid needs can be higher for those people that are highly active, live in a warm and/or dry climate, are ill with fever, infection, vomiting and/or diarrhea, or are overweight or obese.
How much is enough?
Use the urine test to determine if you are getting enough fluids. If your urine is clear or pale yellow, you likely are getting enough fluids. If your urine is a bright or dark yellow or has a strong odor, you likely need additional fluids.
Why do we need water?
Water is essential for your body to function. Here are just some of the reasons adequate hydration is so important for your body:
Carries nutrients and oxygen to our cells
Gets rid of waste through perspiration, urination and bowel movements
Flushes bacteria from our bladder
Aids in digestion and prevents constipation
Regulates body temperature
Helps to maintain healthy blood pressure
Protects body organs and tissues
Moistens mucus membranes in our eyes, nose and mouth
Lubricates and cushions our joints
Get out there!
3 important things to remember:
Our communities have much to offer for outdoor fun
Check back often for more ideas all summer long
Don't forget to bring water and stay hydrated