53 days, 1272 hours or 76,320 minutes!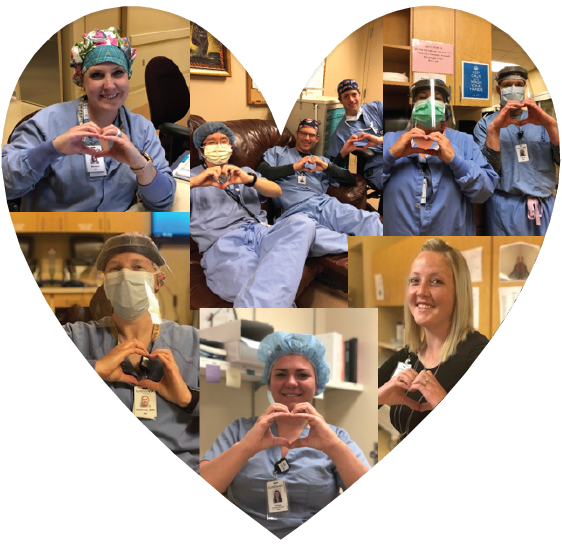 However you want to say it, it's been a long time since the last elective procedure at Welia Health.
But as of May 5, the Governor's executive order restricting elective procedures has been lifted, allowing us to begin scheduling again. As exciting as it was to get this news, it has been a tremendous amount of work to get back to work with a "new normal."
Resuming this "new normal" includes updated and innovative procedures and processes to ensure patient and staff safety:
All patients are pre-screened and tested for COVID-19 prior to their scheduled surgery date
All staff, patients and caretakers are screened and masked upon entrance to our facility
Visitors are limited
Increased disinfection and cleaning protocols are implemented between each appointment and during after-hours.
Proper hand hygiene and PPE are required
Appointment times are increased
Social distancing is practiced
Our Surgical Services team feels very fortunate to be able to safely provide surgical services to our communities and is fully prepared to take care of you or your loved one.
We're here. We're ready. We're in this together.
To learn more about Welia Health's response to the COVID-19 pandemic, visit WeliaHealth.org/coronavirus.
Learn more about Welia Health's Surgical Services.