Innovation and patient care
Welia Health is the first Minnesota hospital to implement an innovative new technology to improve communication among healthcare providers and professionals along the full spectrum of patient care.
By integrating an advanced alert capability within its health information system, Welia enables providers in healthcare settings such as long-term care and skilled nursing facilities, as well as public health and social service organizations, to gain access to critical information related to emergency and hospital admissions, transfers, and discharges.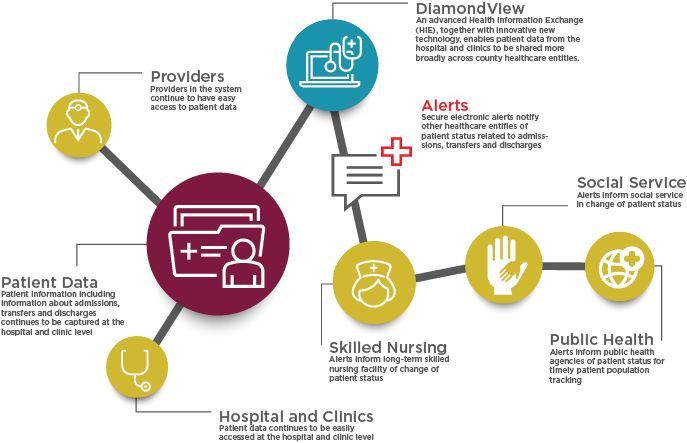 These "transitions of care" alerts update healthcare providers on patient status in real-time, dramatically improving coordination of care. Previously, such information was not available in a timely fashion.
The community care initiative was designed and implemented with the South Country Health Alliance using its Health Information Exchange called DiamondView. DiamondView incorporates the county's claims information with facility admissions, discharges and transfers, as well as other community information critical to delivering wellness to the county, with the insights to provide deeper care pathways for its members.