SECUREPAY Account Setup
To pay your Welia Health bill online, you will first need to set up an account with our online payment portal, SECUREPAY. Follow these steps.
Visit www.securebillpay.net/weliahealth.
One-time payment
Here, you are able to make a one-time payment by completing the requested information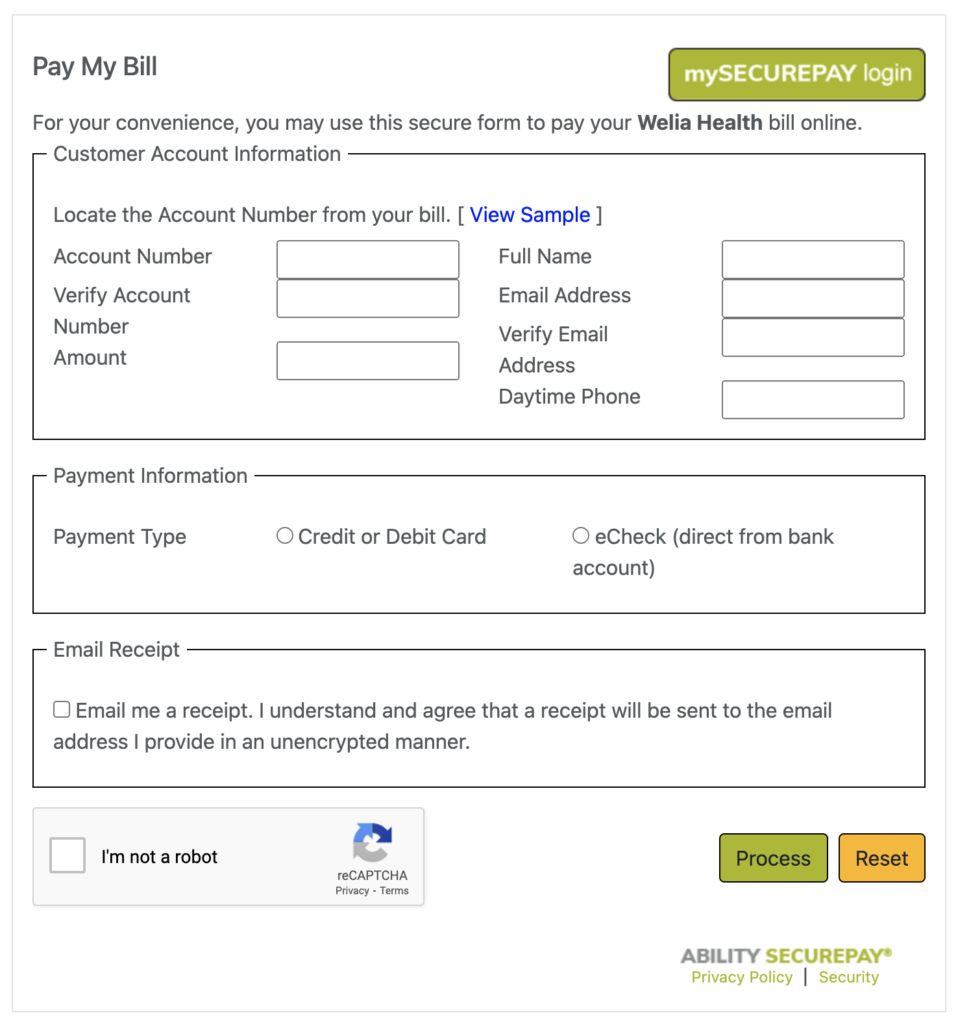 Create a SECUREPAY account
By creating a SECUREPAY account, you are able to monitor your payments or set up a payment plan.
Follow these steps.
After clicking the 'mySECUREPAY login' button, click the 'Create Account' button.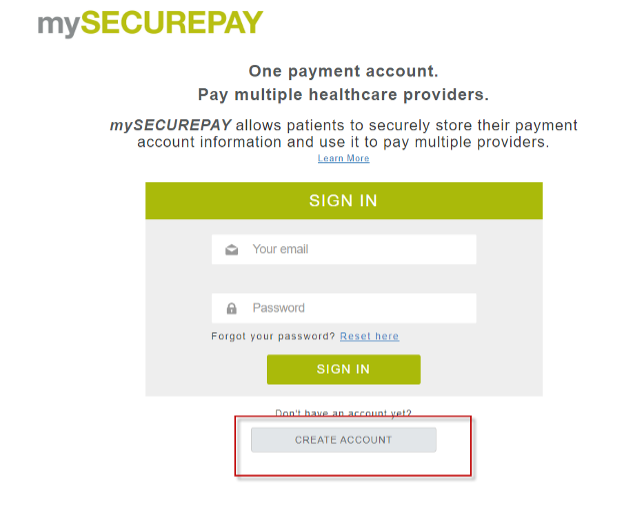 2. Enter the required information and click the 'Create' button.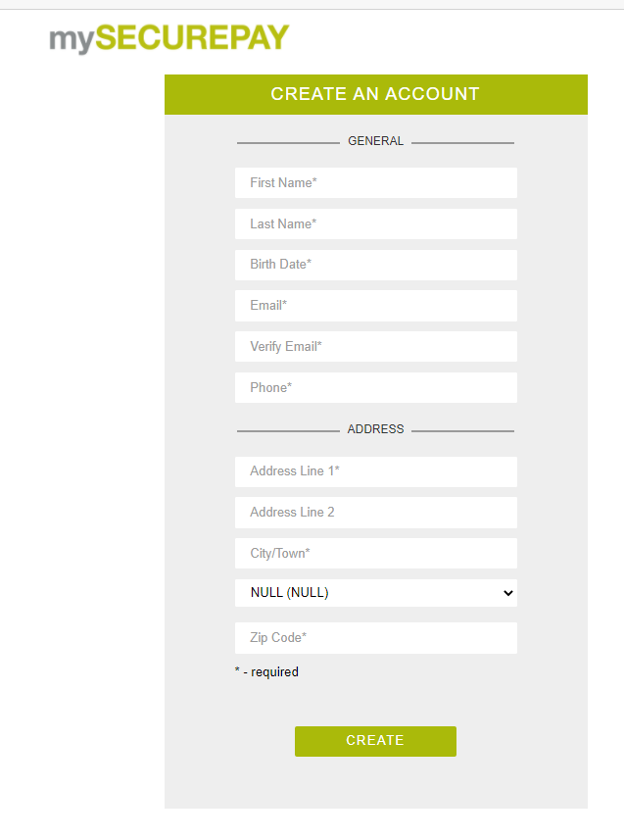 3. Look for an email from ABILITY | mySECUREPAY confirming your registration. Be sure to click the 'click here' link to activate your account.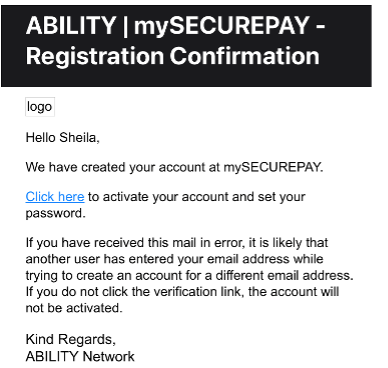 4. When you are automatically directed, enter and confirm your password as instructed.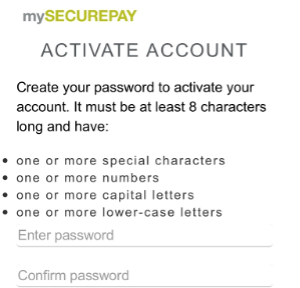 5. Once you are signed in, link your provider by clicking the 'ADD PROVIDER' button.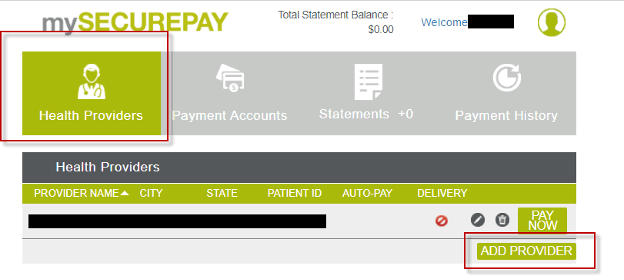 6. Enter 'Welia Health' where you are asked to Search by Provider Name. Then enter the Customer ID from your billing statement.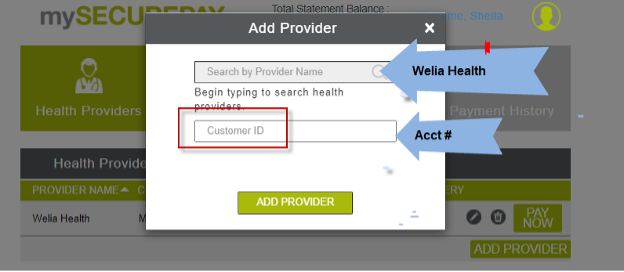 For additional assistance
If you have billing questions, insurance questions, or payment issues, please inquire with a patient service representative by calling 320.225.3340 during our regular business from 8am–4:30pm, Monday–Friday.