Welia Health has been named one of America's Best Hospitals for Emergency Care by the Women's Choice Award®, America's trusted referral source for the best in healthcare. The award signifies that Welia Health is in the top 6 percent of 4,728 U.S. hospitals offering emergency care services.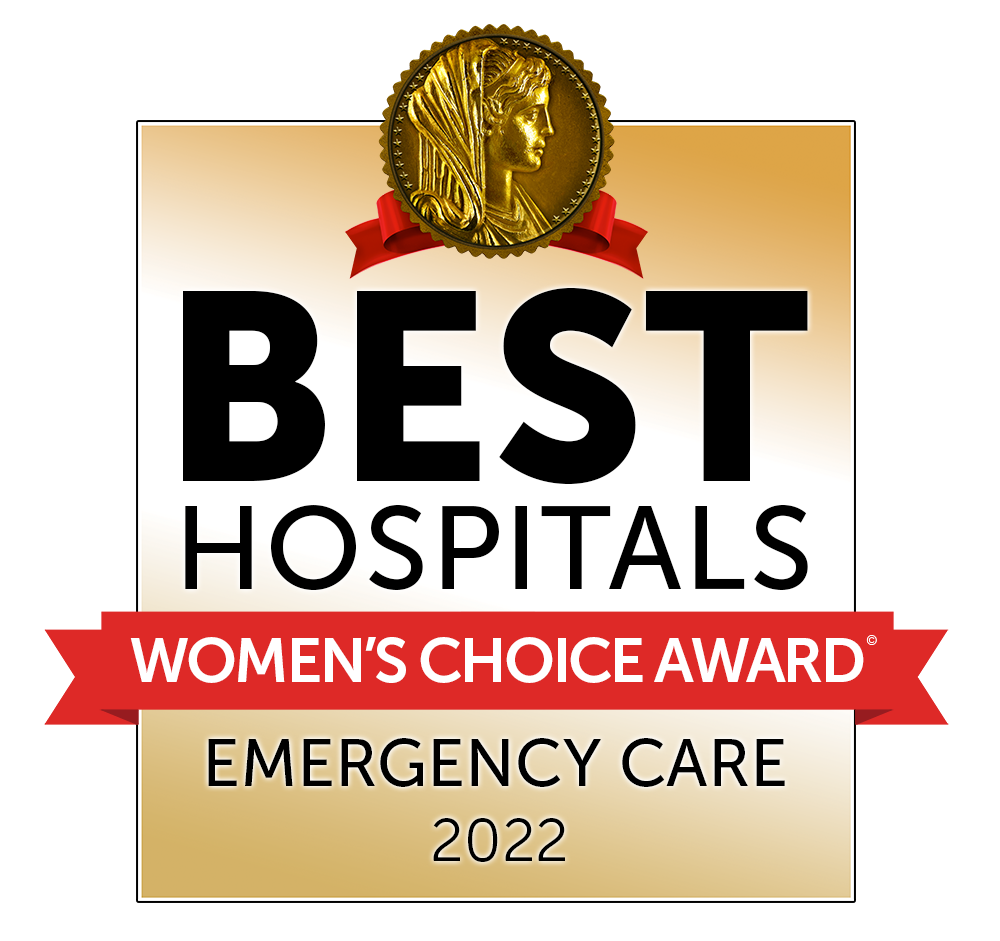 Each year, more than 130 million emergency room visits in the U.S. Emergency departments continue to be an essential part of the healthcare system as they provide fast, life-or-limb-saving care to millions each year. Unlike other hospital departments that interact with the same patient and families for an extended period, Emergency department staff typically have one patient encounter, often when anxiety and fear are at their peak.
"Emergency departments can be very stressful environments, particularly for the elderly or a mother with a sick or injured child," said Delia Passi, founder and CEO of the Women's Choice Award. "Women make or influence 94% of all healthcare decisions for themselves and others. They want to be confident that they know which emergency departments in their communities will take care of their loved ones quickly and with the best possible care. Knowing the Women's Choice Award has already placed their seal of excellence on a hospital is immediate validation that they have made the right decision, easing their concern during a very stressful time."
The methodology for America's Best Hospitals for Emergency Care award is unique in that it combines the Hospital Consumer Assessment of Healthcare Providers and Systems (HCAHPS) survey results with primary research about women's healthcare preferences. The award recognizes excellence in emergency care based on several processes of care measures focused on the time patients spend in the emergency department, including:
Total time spent in the Emergency Department
Percent of emergency patients who left without being seen
Criteria for selecting Welia Health as one of America's Best also included the percentage of patients who came to the emergency department with stroke symptoms and received brain scan results within 45 minutes of arrival. Hospitals that responded well to patients exhibiting symptoms of severe sepsis, a very dangerous condition, were also included this year. The awarded hospitals are those whose emergency rooms have average measure times that are among the highest in the country, between the 25th and 50th percentile. If a hospital has an accredited trauma center, it receives additional credit.
The award is especially significant given that long waits and high crowding can negatively impact patient outcomes, including patients leaving without receiving medical treatment, the longer overall length of hospital stay and an increase in mortality rates.
"Welia Health not only performed well clinically with regard to emergency care measures, but they also have a high recommendation rating, which is very important to women regarding health-related decisions," says Passi.
Welia Health is one of 477 award recipients representing the hospitals that have met the highest standards for emergency care in the U.S. by the Women's Choice Award.
Randy Ulseth, CEO of Welia Health, adds that "receiving America's Best Hospital for Emergency Care award is an honor, as it highlights the trust and respect our communities have for us every day and in every emergency."
For more information about the America's Best Hospitals for Emergency Care, please visit womenschoiceaward.com/best-emergency-care.