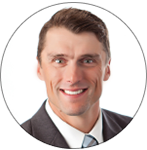 Matt Allen, MD, a Family Medicine physician at Welia Health has announced he will take a year-long sabbatical beginning June 1, 2022.
He and his family will be traveling to Whanganui, New Zealand, where Dr. Allen will work at an underserved clinic while his family takes the time to explore and adjust to a new culture. Dr. Allen will return to his practice in Mora and Pine City, July 2023.
During his leave of absence, please schedule routine and non-routine appointments with one of his trusted Welia Health partners. Welia Health will a send a letter notifying patients of this change.