Over the past few months, as we have taken steps to protect the most vulnerable in our communities from the Coronavirus, many of our seniors have found themselves separated from loved ones.
Welia Health is proud to introduce a new program called Lily's Letters, designed bring joy to residents of long-term care and assisted living facilities.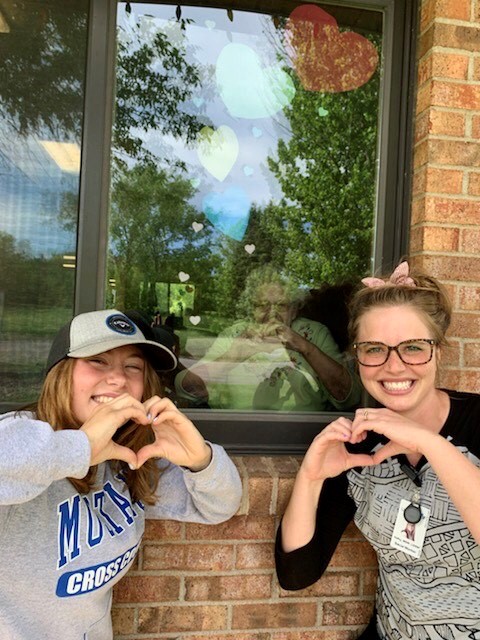 Meet Lily Peterson, a recent graduate of Mora High School. Lily has been working at St. Clare Living Community as an aide for the past couple of months. Shortly after Minnesota's "stay at home" order was enacted, Lily started to observe residents feeling isolated, missing families and friends, and longing for social interaction. In hopes of brightening their days and ensuring social connections that are so important, she reached out to Welia Health's care coordinators with an idea. Lily and her mom, and Haley talked about how they could make a difference. That's how the idea of Lily's Letters came to be.
How you can help brighten someone's day

Please join me, and join Lily, as we work to facilitate the meaningful connections among our youth and our seniors. Help us by offering letters, words of encouragement, cards, drawings and art projects. We will be collecting and delivering these day brighteners to residents at long-term and assisted living facilities in Kanabec, Pine and Mille Lacs counties. This is the first step. Lily's vision of this project is that it might facilitate more personal relationships among residents and community members.
We're here. We're Ready. We're in this together!
Questions can be directed to:
Haley Hemmerich, MSW, LGSW
Welia Health Care Coordinator and Lily's Letters Coordinator
hhemmerich@Welia.org or 320.225.3576