Virtual Care Visits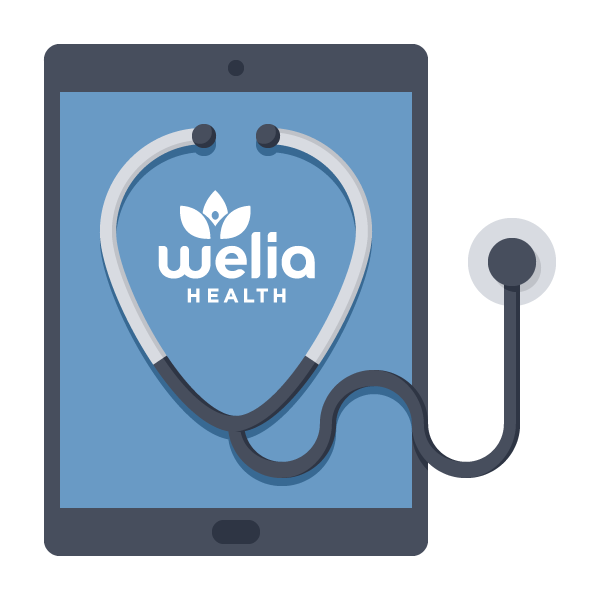 Welia Health is now offering Virtual Care Visits. This new service allows you to talk directly with a provider (through video or audio capacity) from the safety of your home, or anywhere, as long as you have access to a good internet connection.
Please note, while most Welia Health providers are set up to provide Virtual Care Visits, not all appointments can be done utilizing this technology.
If you are experiencing a medical emergency, DIAL 911 IMMEDIATELY OR go to your closest emergency department.
Patients will need to have access to a smart phone, tablet or computer equipped with a camera and microphone. Your provider will review your symptoms, medical history, medications, and other relevant information. Based on the evaluation, they may provide recommendations; possibly further testing, consultation, and or a medication prescription.
Welia Health continues to strive to improve access to healthcare in the communities we serve. Right now, the availability of private, secure online appointments does just that.
Scheduling
To schedule a Virtual Care Visit, call Welia Health at 320.679.1313. The scheduling and nursing staff will help guide you through the process.
Instructions for Patients
If your provider has scheduled your appointment as a Virtual Care Visit, you will be required to install the ZOOM app/software on your phone, tablet or computer. The step-by-step instructions are device-specific, so please be careful to follow the correct instructions for your device.

You will also be able to select how to receive notifications for your appointments, either text or email.
Desktop Computer or Laptop
---
Android device (Email)
Android device (Text)
---
Apple device (Email)
Apple device (Text)