Join the Welia Health Team!
Welia Health is currently seeking enthusiastic and qualified care providers to join our team. Learn more about the available positions and competitive compensation packages.
You want a meaningful, full-scope clinical practice
Enjoy a wide breadth of practice. Practice with greater autonomy.
If you've ever considered venturing to a new location to practice medicine, rural medicine offers a rewarding experience with distinct benefits from other environments.
Feel appreciated. While about 20 percent of Americans live in rural areas, barely one-tenth of physicians practice there. In communities where the potential for provider shortages are real, your choice to practice here could make a significant difference, because your services are needed.
Avoid burnout. While our providers are in demand, stress levels tend to decrease while quality of life tends to increase. You'll breathe fresh air, enjoy wide-open spaces and leave the traffic behind.
Get to know your patients. The sense of community in small towns often translates to increased loyalty among patients. Doctors and other healthcare providers are highly thought of and find that valuable in establishing a continuity of care.
Expand your skills. As a rural doctor, you will find yourself wearing many hats and managing a wide range of cases on your own. You'll hone your skills will becoming more adaptable and confident in practice areas you may not experience otherwise.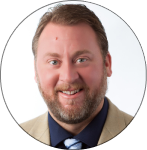 "My experience at larger health systems is that many decisions are handed from the top-down, with little opportunity for input or for tailoring my practice to how I see fit. At Welia Health, our leadership is receptive to feedback and they work with me, supporting my efforts to build a successful practice."
Growth, innovation and resources of 'big city' medicine.
Welia Health recently completed the largest expansion in its history, enabling its hospital and clinics to accommodate continued growth in surrounding communities. The $60 million expansion affords Welia Health the opportunity to expand patient services, ensure better security, upgrade technology for the most advanced patient care, and continue to exceed statewide quality goals.
Welia Health is highly regarded and often awarded, for the level of care provided to its patients, the innovation of the efficiencies not often associated with rural health care, and employees whose consistent workplace satisfaction is a particular point of pride.
Awards and Accolades
Good people deliver good medicine
Welia Health is proud of its highly trained and dedicated medical staff. Family medicine physicians, emergency physicians, and over 100 specialists, therapists and consulting physicians make up our exceptional medical team and deliver on our long-standing commitment to meeting the medical needs of families from birth to elder care.
Meet our Providers
On every level, our providers are supported by strong medical leadership and experienced, competent administrative staff.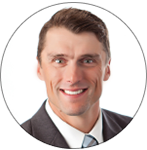 "If you're looking to be in a rural area and be part of a small town, good luck finding a better hospital. You will not find a better group of people to work with."
You deserve a higher standard of living
Affordable cost of living and stress-free commutes
The benefits of rural living are too exhaustive to list, but here are a few:
An opportunity to reconnect with nature
Peace and quiet
A great place to raise children
A sense of belonging to a tight knit community
Cheaper cost of living
Neighbors you can count on
Increased safety and lower crime rates
Cleaner air
Slower pace of living
Fresh air and wide open spaces
Wide-open spaces, family-friendly lifestyle and quality of life
Mora is nestled between the great northern forests and a sophisticated and bustling Midwestern urban center. The pristine wilderness of what Minnesotans refer to as "Up North" offers outdoor adventures often on one of our 10,000 lakes.
The bustle of city life is still within reach
Welia Health is located about an hour north of the Twin Cities of Minneapolis and St. Paul and 90 miles from Duluth, all great Midwestern cities.
Minneapolis, about 70 miles south of Mora, is the most populous city in Minnesota and is known for high-rise office buildings on the shores of the Mississippi River and vibrant nightlife.
St. Paul, just across the river from Minneapolis and the state's capital, has a historic feel with a focus on classic architecture, neighborhoods and traditions.
The Twin Cities are rich with live theatre, a paradise for foodies, and unmatched professional sports teams whose stadiums are the envy of their competitors!
Duluth is about 90 miles northeast of Mora and sits on the westernmost point of the Great Lakes. With panoramic vistas, an expansive public park system, and plenty of shopping and museums, it's an ideal day trip.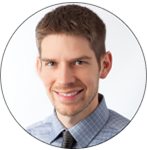 "I don't want to sit in traffic every morning and every evening. I want my commute to be through green prairies, pine trees and rolling farmland. I want fresh air and starry nights."
More about Minnesota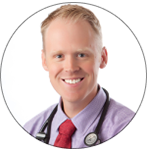 "There's something special about the people who choose rural healthcare. Our relationships are stronger. There's more interaction not only in the hallways of the hospital or clinic, but there's more interaction in our lives. Our kids are in the same classes together, and on the same sporting teams. Our families attend the same church. We get to know each other, our families know each other, and we're a part of the community."
Take a closer look at Welia Health
You just might be surprised!
Welia Health is worth a closer look! We welcome talking to you about the career opportunities available at Welia Health. Please call or email anytime.