It's back to school, and back to healthy habits
Opening a bag of chips or popcorn after school is easy. So is grabbing a few cookies. But creating homemade, healthy after-school snacks is easy, too. Learn how to PowerUp and reinvent after-school snacks for your kids.
---
Get the answers you deserve
The team at Welia Health answers your questions and concerns about the COVID-19 vaccines. We encourage you to watch, and share, this 5-part video series.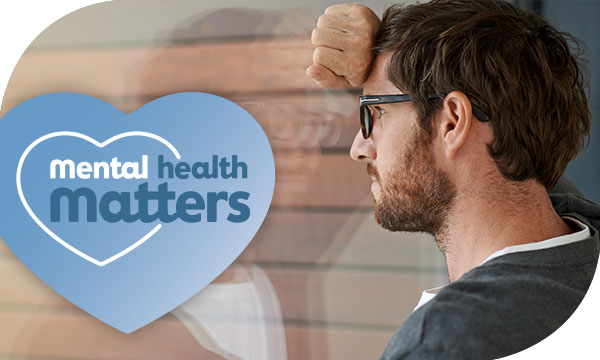 Loneliness and our health
Human beings are social creatures and need to feel connected to others for their wellbeing. When we find ourselves isolated and lonely, our health can suffer.
The right birth control for you
What's the best birth control? That answer is entirely dependent on you. Having accurate, up-to-date information is the first step to making the right choice.
Safe fruits and veggies
We think of fruits and vegetables as some of the healthiest things we can eat. Unfortunately, chemical pesticides found on produce are potentially harmful.
---
Save the date
---
9/11, 20 years later
You are invited to an outdoor moment of silence, at 7:46am on Saturday, September 11, at the Welia Health Mora campus. The Kanabec County Sheriff's office, Mora Fire Department and Welia Health EMS services will be displayed.
---
The Goldie Classic
The Mora Lion's Club presents the 25th annual Goldie Classic golf tournament on Saturday, September 11 at Spring Brook Golf Club. The event supports the fight against cancer, having donated $326,677 to date! For more information, call 320.679.2317.
---
Mora Bike Tour
The 41st annual Mora Bike Tour takes place on Saturday, September 18. The Tour begins and ends at the beautiful Vasaloppet Nordic Center and traverses country roads in Kanabec County. Choose from 25-mile or 50-mile tours. Learn more and register today.
---
In case you missed it
---
Dr. Peter Donner recognized for his service
Congratulations to Welia Health's Dr. Peter Donner on being recognized by the University of Minnesota Medical School's Rural Physician Associate Program (RPAP) for his years of dedication and service to the program. Dr. Donner has been a family physician in our care system since 1987, and has mentored 21 medical students through RPAP in that time. Read more from his students and colleagues.
---
The Welia Center
The Welia Center is undergoing construction to enhance access for community members and students alike. Beginning Tuesday, September 7, walking track members will enter through door D2, a secure entrance with access to the walking track. Please note the elevator will not be operational until next spring. In addition, the gym will remain locked until further notice.
Walking track hours
5:00am–10:00pm
COVID-19 precautions
Masks are highly recommended regardless of vaccination status
Social distancing is strongly encouraged
Parking
During school hours, please park in the bus parking lot except during morning drop-off (7:30-am–8:30am) and afternoon pick-up (2:30pm–3:30pm).
---