A letter from Welia Health providers
We are at an important moment in our fight against COVID-19. Each and every one of us has an opportunity to make a significant contribution to bring this devastating pandemic to an end.
Currently, three vaccines have been studied, authorized and are now widely available to all Minnesotans 12 years and older. Each has proven to be highly effective lowering the risk of getting COVID-19, with all three over 90% effective at preventing hospitalizations and deaths.
We understand you may have questions about getting vaccinated. We also believe you deserve to know the facts.
Protect your summer eyes
Our eyes, just like our skin, sustain damage with too much time in the sun. Learn how to protect your eye health now.
Safety first for swimming
Summer is well underway. Before your next trip to the beach or pool, be sure you read these important safety tips.
---
Mosquitos, ticks and disease
We all know the dread of swarming mosquitos and other pests. Here's what you need to know to prevent stinging, biting, itching—or worse.
Fresh air will do you good
Spending time in the great outdoors not only feels great, but it also has significant and wide-ranging health benefits. Read what the clinical studies are saying.
---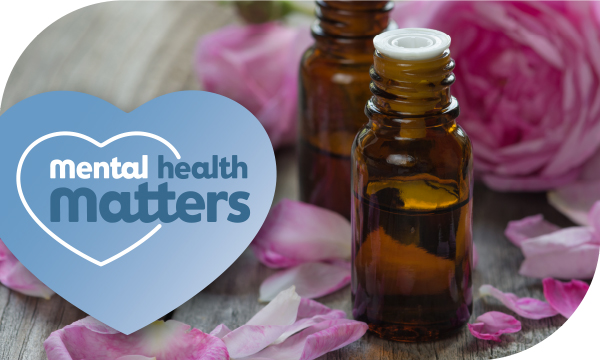 Stop and smell the roses
Did you know scent can have a positive impact on your health? Aromatherapy is the art of using essential oils for therapeutic benefit.
Smarter and better
Once Jan Shaw could no longer manage her knee pain with cortisone shots, she decided on surgery. Read about her experience with robot-assisted knee replacement surgery, and her recovery.
---
In case you missed it
Support groups
Welia Health is happy to announce that its support groups are being scheduled again following an extended hiatus. The next Diabetes support group meets Wednesday, July 28 at Pine Technical & Community College.
Sports physicals
Student athletes in grades 7-12 may schedule a free sports physical.
Pine City: August 3, 4pm-7:30pm
Mora: August 10, 4pm-7:30pm
Learn more about scheduling and download the MSHSL eligibility form.
Concussion testing
Student athletes, complete a free 10-minute concussion baseline test. It's required by all area schools.
Hinkley: Thursday, July 15, 11am-2pm
Mora: Tuesday, July 20, 11am-2pm
Pine City: Wednesday, July 21, 11am-2pm
Back-to-school eyeglasses special
Welia Health's Eye Care Center is getting kid's vision in tip top shape in time for the new school year. Our back-to-school eyeglass special includes single vision, frame and lenses with anti-reflective and UV protection and a 2 -year warranty for just $163. Call 320.679.2020 to schedule before the end-of-summer rush.
Meet Weliam
Have you met our new mascot, Weliam? Be sure to stop at these upcoming events to say "Hello!"
Kanabec County Fair parade, Saturday, July 31. Parade starts at 4pm
Pine County Fair parade, Saturday, August 3. Parade starts at 4pm
Congratulations!
Benjamin Nordenstrom was selected by the Welia Health Volunteer Scholarship Committee to receive a $1000 scholarship for the academic year. The scholarship is awarded based on scholastic achievement, financial need, leadership, and continuing education in the healthcare field.
Four local high school students pursuing a higher education in the health field were awarded scholarships from Welia Health. Recipients were selected based on academics, extra-curricular activities, work experience, a letter of recommendation and essay.
Sierra Thomson, Mora High School
Katie Kunst, Ogilvie High School
Danielle Cavallin, Pine City High School
Madelyn Dutcher, Hinckley-Finlayson High School
---